Here are a few sets I made a while back, I made them before summer time, so they are a little wintery.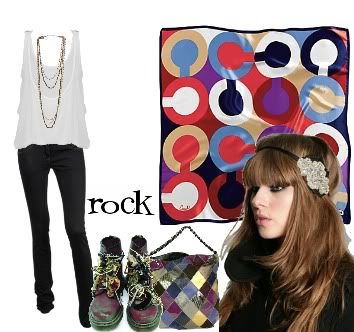 I was obviously trying to be quite rock-chick in this look. Although I do love docs. This is just a nice plain look with a twist of purple & golds that can be wore through autumn & winter.
Since this is quite old, i'm not sure you would be able to purchase any of these items from the shop but i'm more than positive you can work from this and create your own look.
Little Black Dress. Every girls best friend, not one girl doesn't own her little black dress. This is clearly a night version of it but if you were wanting to wear your black dress through-out the day you could ditch the heels for flats and possibly ditch the tights also, depending how your feeling. Lots of accessories here, that doesn't mean you wear them all at one time! Over accessorizing is your worst nightmare.
xoxo