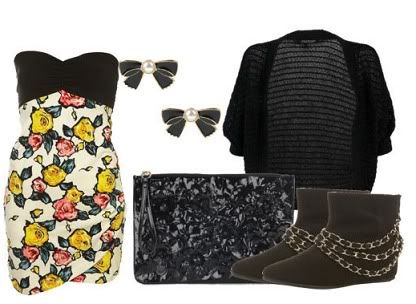 We all know that Summer is coming to an end, no matter how sad it is we have to admit it. This is what i would say is ideal for an autumn going out outfit. Even thought we're getting into Autumn already, it's still really clamy outside so this is defenetley suitable for the weather right now.
Dress & Shoes are from topshop.
Valentino clutch.
Debenhams shrug & forever21 studs.
xoxo